Monographs
Captives of War. British Prisoners of War in Europe in the Second World War (Cambridge University Press, August 2017)
Book chapters
"Pinky Smith looks gorgeous!' Female impersonators and male bonding in prisoner of war camps for British servicemen in Europe' in Men, Masculinities and Male Culture in the Second World War (eds) Juliette Pattinson and Linsey Robb (Palgrave Macmillan, 2017).
'Drawn in Blood and Bone. The Art of Captives of War', in Art and War (ed.) Joanna Bourke (Reaktion Books, 2017).
Journal articles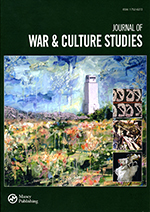 For 'ALL who were captured'? The evolution of national ex-prisoner of war associations in Britain after the Second World War', Journal of War and Culture Studies, 7, 3 (August, 2014).
Veterans associations after the Second World War have received very little attention from historians despite the insight they can provide into postwar societies. This article draws upon the literature published by national ex-prisoner of war (POW) associations formed in the aftermath of the Second World War to examine the significance different groups of British ex-POWs attached to their wartime incarceration.

'Living beyond the barbed wire: the familial ties of British prisoners of war held in Europe during the Second World War', Historical Research, 86, 231 (2013), pp.158-77.
All existing histories on the lives of British POWs in Germany and Italy during the Second World War focus inwards on life in the prison camps. This article looks outwards, beyond the barbed wire. It examines the material exchange of letters and parcels between prison camp and home, as well as how home was conceived in P.O.W.s' imaginative realms, to demonstrate the importance of loved ones in enabling prisoners to make sense of their captivity. It also shows how this dependence resulted in the reconfiguration of P.O.W.s' roles within their families.
Magazines and newspapers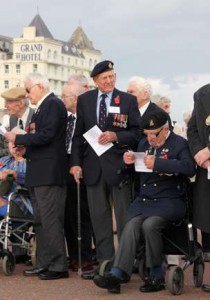 VJ Day: Surviving the horrors of Japan's WW2 camps (15 August 2015)
This feature tells the remarkable story of the spirit and courage of Far East POWs, which they demonstrated both during the war, and again in peace.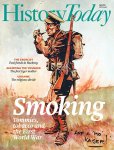 'Compensating the Railway Men', History Today (April, 2014).
This article sheds light on an aspect of Far East POWs' lives that historians have ignored and relatives largely forgotten: the 'Claim' for compensation. From the late 1940s, Far East ex-POWs in Britain vociferously campaigned for compensation for their treatment during incarceration in the Second World War and eventually received payments, totalling the equivalent of about £1500 in today's money.